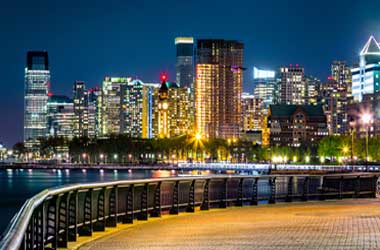 Summary
The NJ market is gradually returning to pre-pandemic statusResults for May 2022 show just a 4% year-over-year declineWSOP/888 does well but PokerStars NJ continues to struggle
The online poker market in New Jersey is beginning to stabilize, with May's figures indicating a gradual return to pre-pandemic numbers. Revenue was down just 4% year-over-year last month, as the market enjoyed a 2.5% month-over-month increase in revenue to $2.3 million.
May's results represent the smallest decline for the NJ market since October 2021 during which revenue also suffered a month-to-month drop of 3.4%. The global online poker market enjoyed a mini-boom in 2020 when lockdowns were implemented across the world due to the COVID-19 pandemic. The easing of restrictions and the reopening of the live poker scene have since brought the numbers down.
PokerStars NJ Still Struggling
While the latest figures are somewhat encouraging for the NJ market as a whole, one operator braces for some bad news. PokerStars NJ is still struggling to improve its position in the highly-competitive market. The operator has remained stuck behind its rivals for two years already, and 2022 could end up becoming its worst year since it slid down to the last spot in 2020, after being overtaken by the partypoker US network.
PokerStars NJ only held 26.6% of the market in May, that's compared to the 36.7% enjoyed by its competitors, the WSOP/888 network, and the trio of sites operating under the partypoker US network – Borgata Poker, BetMGM Poker, and partypoker.
Gone were the days when PokerStars would dominate the market each month. The operator has been finding it difficult to bring back its glory years in NJ which began in 2016, during its launch, and extended through 2018. A major shakeup took place in 2018 after WSOP/888 took over as market leader, and since then, PokerStars was only able to hold the top spot thrice, in October 2018 and April and May 2020.
The operator has stayed in third place since December 2020 after it was topped off the second spot by the partypoker US network.
The Borgata sites have performed better than PokerStars over the past two years, even climbing to the leading position multiple times.
Since 2016, PokerStars NJ has seen its average monthly market share drop each year. The 26.6% it held as of May 2022 accounts for nearly half of the average monthly market share it enjoyed six years ago when it was still the leading online poker site in the Garden State.
WSOP/888 Still Dominates NJ Market
Meanwhile, WSOP/888 has remained the market leader in May and the network is not likely to relinquish its position soon as the ongoing WSOP bracelet series is expected to boost the numbers further.