February 16, 2022 February 16, 2022 Paul Butcher https://plus.google.com/116893384630351018637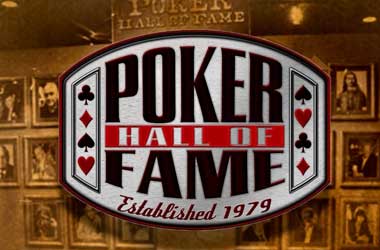 Summary
Poker fans have been pointing out issues in the PHoF voting systemWSOP should consider making some changes to the PHoF to make it more respectableAdding more inductees each year and reintroducing media votes are a great start
This is going to be a big year for the World Series of Poker (WSOP). For the first time, the festival moves to The Strip after a successful 17-year run at the Rio All-Suite Hotel & Casino in the Las Vegas Valley.
WSOP's new home, the Caesars-owned Bally's, will rebrand to Horseshoe, as the festival returns to its roots.
As the series embarks on a brand-new chapter, WSOP officials also get a fresh opportunity to make changes to the prestigious Poker Hall of Fame (PHoF) which many consider to be already outdated.
Here are three things the WSOP can implement this year to preserve the PHoF's prestige and legacy while at the same time making it more reputable in the eyes of every poker fan.
# Add More Inductees for 2022
There are many more players who deserve the PHoF honor but the current guidelines are only creating a massive backlog of worthy players. The WSOP can begin addressing that problem this year by inducting multiple individuals.
The ideal number is seven, as a way of paying tribute to PHoF's roots. For those who do not know, the inaugural PHoF class in 1979 featured seven inductees.
# Bring Back Media Votes
PHof voting was used to be divided between living members and selected media personalities. But in 2020, the media panel was disbanded but that needs to change. Because of the nature of their job, members of the media seem to be more up to date when it comes to the important events and developments happening in the game.
As it currently stands, the 32 living members of the PHoF have a say as to who must be inducted, but honestly speaking, many of them are already out of the game for so many years. This means they might be unfamiliar with the latest goings-on in the world of poker.
# Induct Isai Scheinberg
It's a known fact that Isai Scheinberg, the founder of PokerStars, is one of poker's strongest pillars. He was instrumental in shaping the entire industry and transforming the game into what it is right now. Inducting him into the PHoF is long overdue, and the WSOP can make a change this year to make the institution more respectable.